Top Gym in Rajouri Garden, Delhi
Have you ever felt that your current gym has not been the right choice you have made? We are going to list the Best gyms in Rajouri Garden that you can go to. So you are a lady looking for a good gym in the Rajouri Garden area, this is an article you should be reading.
There are numerous gyms around us, especially in Delhi where people are getting smarter, and aware of their health every day. It's not difficult to find a gym around us. But it is difficult to find a good gym that gives you visible results.
Her Fitness is one of the gyms in Rajouri Garden. This is a ladies-only gym that focuses on the well-being of ladies. Here at Her fitness, we acknowledge and believe that society needs to give more attention to the health & fitness of ladies.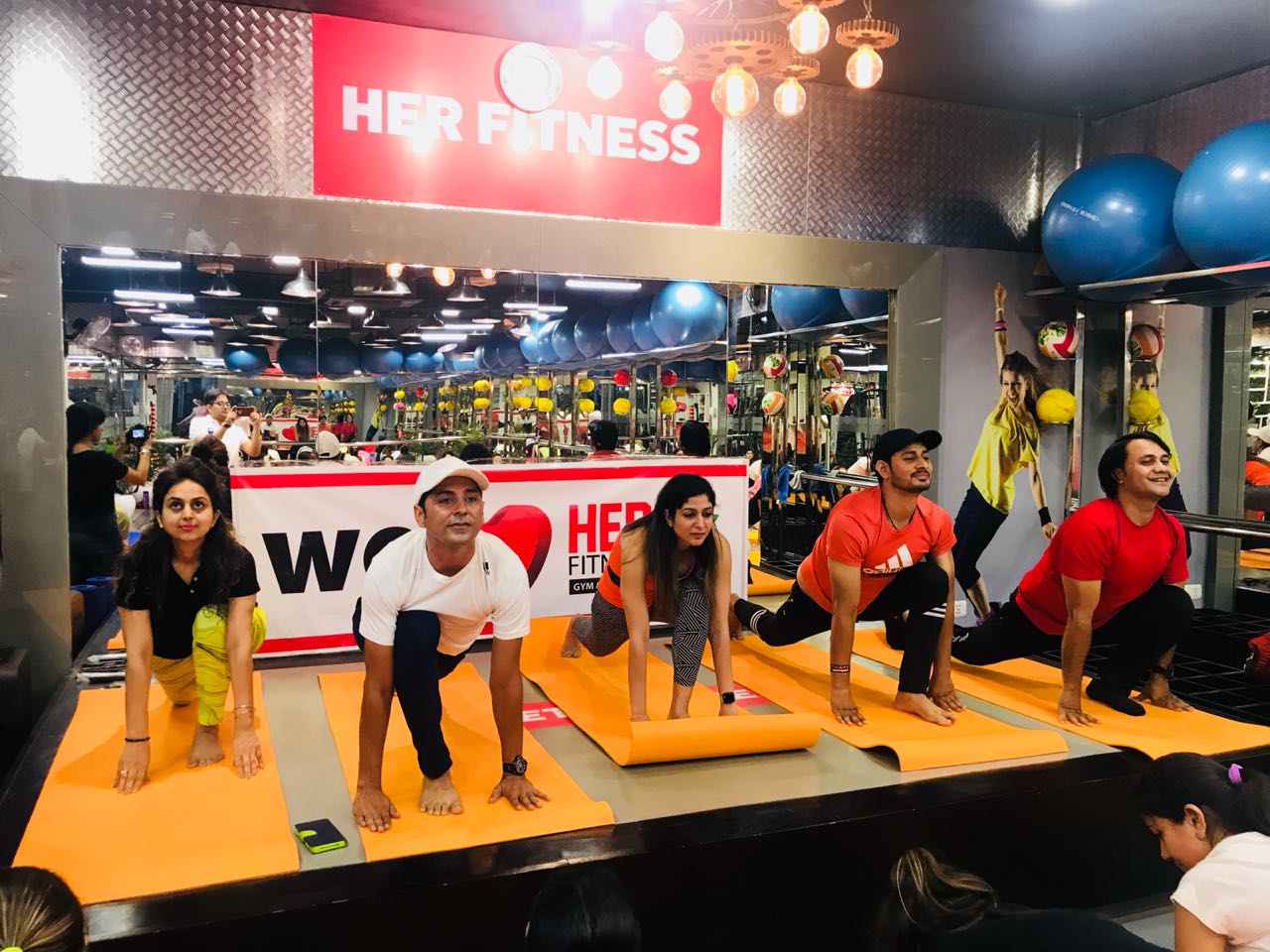 Why you should join Her Fitness Gyms in Rajouri Garden
Her Fitness is a premium ladies' gym in Delhi. We offer world-class gym equipment in all our branches.
Her Fitness is known for its experienced and skilled trainers. Getting trained under experienced fitness trainers is a blessing. Her Fitness hires only certified and experienced trainer all fitness regimes. This is a practice being followed for all fitness regimes like Yoga, Zumba, Aerobics, Kickboxing, etc.
Points to consider before joining Gyms in Rajouri Garden
One should keep in mind the following points before joining a gym.
Location  – One should prefer a gym which is near them. If it takes more than an hour to reach the gym then it's not worth it. One would lose interest in going to the gym due to travel hassles and time.
Amenities – Amenities are a really important aspect to look for before joining any gyms in Rajouri Garden. A gym is a place where one will spend more than 1-2 hours every day. I should have all the necessary amenities for anyone. Amenities like cleanliness, environment, water, food, lockers, changing rooms, etc.. In case for amenities always prefer the better.
Environment – Delhi is in news for the last many years, mostly for its bad elements. Care to choose a Ladies Gyms instead of a unisex gym. So you can have peace of mind while exercising.
Trainers – Another important factor one should consider before choosing Gyms in Rajouri Garden. Good & experienced trainers can bring the best out of you. Its always better to know your trainers before you train with them. You can ask for testimonies and references, you can ask for their experiences and certifications bases of which one can easily evaluate if the trainer is good or not.
Training
Training Photos
Training Photos
Training Photos
Training Photos
Training
Training
Training
Training
Training
Her Fitness Centers other than Gyms in Rajouri Garden
Her fitness is one of the popular fitness chains in Delhi. Her Fitness has 6 branches in Delhi, you can join the nearest to you. Gyms are located in Rajouri Garden, Vikaspuri, Paschim Vihar, Punjabi Bagh, Janakpuri, Prashant Vihar.
Visible Results